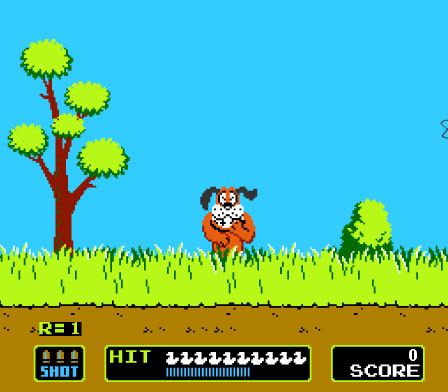 Oh, the hue and cry, the gnashing of teeth, the hullabaloo!  Which my spell checker wants to correct to 'balloonist' for some reason.  It's the future, and apparently Lenovo thinks it should have balloons.
Yes, this post is about Phil Robertson.  In case you live under a rock, or have taste to avoid anything that starts with 'D' and ends with 'uck Dynasty', he is the old man on Duck Dynasty. And since it is apparently a surprise to swaths of society, it turns out a crazy old bayou redneck doesn't become not racist or homophobic simply because he becomes filthy rich.  Having seen a couple of episodes of the show, under protest and while in Arkansas (this seems relevant), it doesn't particularly come as a surprise to me.  More of a 'when' rather than an 'if', really.
He stated in a GQ interview views which ranged from the unpleasant but expected given who he is (those on homosexuals) to the truly confusingly disturbing (that African-Americans were happier under Jim Crow).  He was suspended from filming by A&E, and the internet exploded with people commending or condemning the network and Mr. Robertson in almost equal measure.  And in equal volume.  His defense has largely come down to  First Amendment rights, which is what I'm here to address.
Let me say this: I support marriage equality, do not believe homosexuality is a sin, and do not believe I am qualified to determine what counts as a sin except in fairly obvious cases (throwing puppies into campfires while laughing maniacally, etc.).  But I firmly believe in the right of other people to have beliefs that are drastically different from mine.  I have friends that run the political and religious spectrum, and I firmly believe that everyone can have their own firmly held beliefs.  The cost of my freedom to believe what I do is the freedom for people who share Mr. Robertson's views to believe them as well.  And he has every right in the world to take to the internet, the street corner, or a properly authorized rally in order to air those beliefs.  That is freedom of speech.
But his suspension is not a matter of his freedom of speech.  The people who are defending him are saying he just exercised his freedom to speak and should not be punished for it by A&E.  That is not freedom of speech that they are seeking, its freedom of consequence.  This is a very different thing.  The First Amendment does offer freedom from consequence of speech in one area, and one area only: The government cannot act against you because of your speech.  You cannot be imprisoned or fined because of the content of your speech, although if you violate zoning ordinances or permit laws you may be fined for this.
A&E is a network, not a government entity.  It is owned by the Hearst Corporation and Disney-ABC, both of which are corporations and not government entities.  They have a right to speech as well, and a right to determine what and who is on their network at any given time.  And they are allowed to do so.  There is no First Amendment requirement that he be allowed to continue on a television show that is on their network and dime, just as there is no constitutional requirement they let me get on television and spout my beliefs.  That is what the internet is for.
A&E, while they do not own his duck calling business, are his employers in the context of the show.  Ask yourself if it would be acceptable for you to stand up on the floor of wherever you work and started talking about who is going to hell, and saying very controversial things about sensitive racial topics.  How quickly would you be fired?  Would your friends consider this to be a violation of your First Amendment, or you being eye-wateringly stupid?  I suspect it is the second one, and this is no different.  Yes he didn't do it live on the show, but in the world of 24 hour news and the internet he is paid to be a media personality, and nobody sneakily filmed him in this case; he came out right and said it.
Actions have consequences, and the action of speech is no different.  The First Amendment protects us from jail and fines for our beliefs, but I can refuse to serve the KKK at my restaurant because I disagree with their beliefs.  Mr. Robertson could refuse to give interviews to magazines whose views he disagrees with.  And A&E can decide to suspend him for airing views that they disagree with.
Nota bene 1: It isn't discriminating against him because he is a Christian, because he has religious beliefs, or because he dared to share them.  It would be discrimination if they had a fundamentalist Muslim on a show who said he thought that women shouldn't be allowed to learn to read, and they didn't take any action against him.  Or at the very least misogynistic.  Disagreeing with someone's views and not providing them fame and fortune because of them isn't discriminating against Christianity, no matter what the internet seems to believe, but the exercise of A&E's speech and economic rights.  Unless they are exclusively doing that against Christian beliefs there just isn't ground to stand on there, and I doubt that if he just told GQ how much he loved Jesus that he would be in this mess.
N.B. 2:  They keep referring to Mr. Thompson as the 'Patriarch' of the family.  Is…that a thing that exists still, patriarchs?  Or do we just use it to describe 'Oldest guy in the family'?